Kinky ass work place loses lawsuit to prude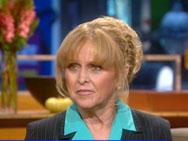 Some bitch sued her company for spanking her ass, and won over $1 million. Damn I wish my boss would slap me so I could get that kinda payload!
This bitch was just mad cause they didn't give her a reach around. You know she was all like, "oh yeah, harder, harder, slap my ass!"
But when they spanked Mary Joe in HR more often, and she got a promotion, the ho got jealous and sued.
The company said they weren't being discriminatory since they spanked men and women. Oh yeah like that makes it better that you are beating people's asses at work.
They said they were used as a motivational tool.
What an awful defense. They are just proving how fucked they were. I mean, I have never considered a spanking a motivational tool. It was always a stupid punishment that never worked. Taking the TiVo away is a much more powerful punishment than a spanking. Pain you can handle, discomfort is what is truly terrifying.